DCFemTech Hack for Good WABA Map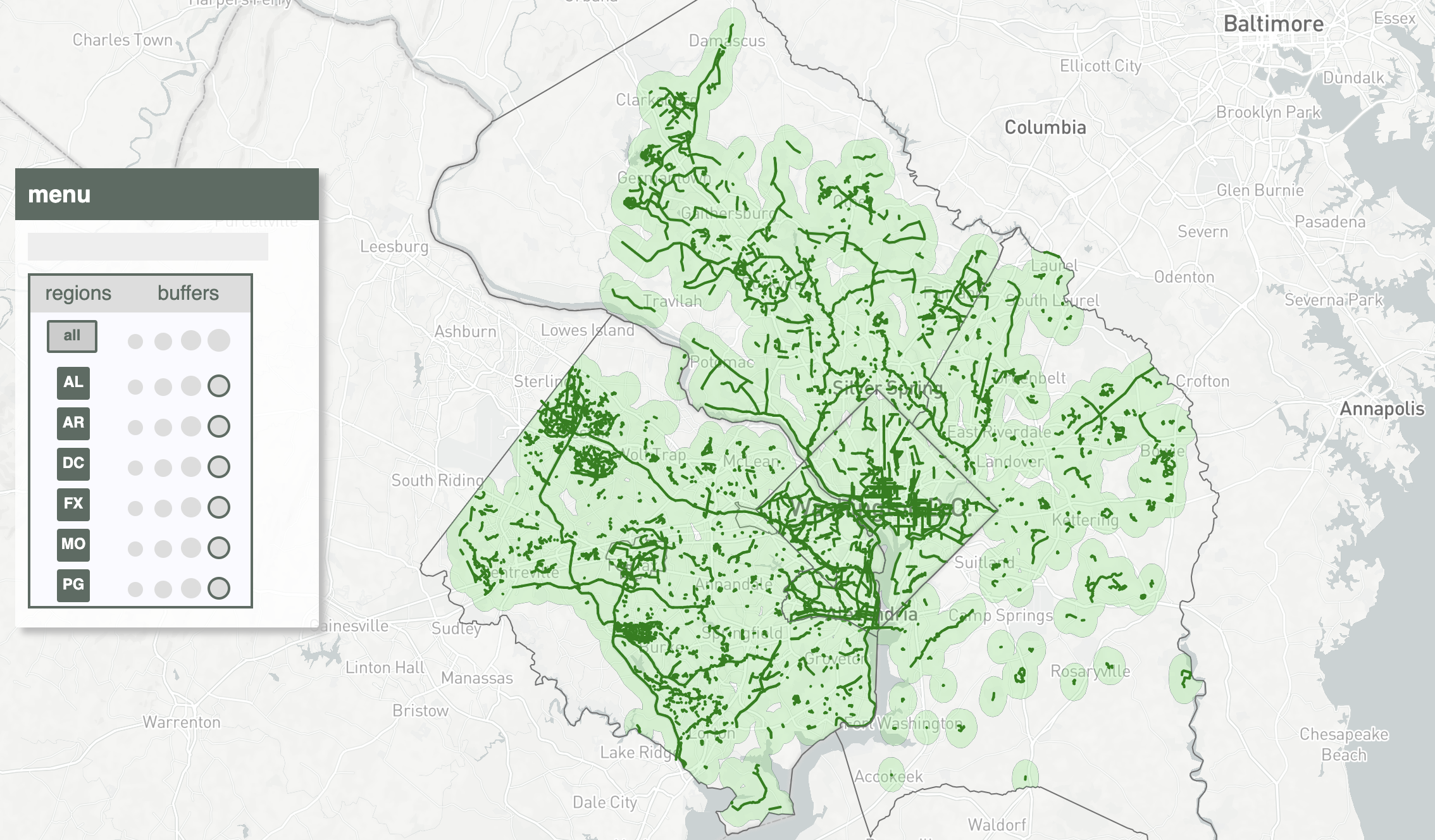 I was one of the event organizers for the 2016 DCFemTech Hack for Good and the project lead for WABA (Washington Area Bicyclist Association) bike map project at the hackathon. Within 12 hours over 2 days, I rallied a group of 7 other technologists to produce an interactive web map showing official bicycle infrastructure and 500 ft, 2500 ft, 1000 ft, and 1 mile buffers in the Washington D.C. area. This map helps WABA determine which parts of the region aren't within 1 mile of official bicycle infrastructure and where they should invest their advocacy.
After Hack for Good, I transitioned the project to Code for DC, growing the project to 13 total contributors. I also presented on the project at Transportation Techies Bike Hack Night VI on September 7th, 2016.